BMX Race Ljubljana – Kejlstrup and Sciortino on the top of the podium
Record breaking 173 riders from 7 countries entered the fifth edition of BMX Race Ljubljana, with most prestigious victories going to Malene Kejlstrup (Denmark) and Martti Sciortino (Italy). Racing on the opening round of the dr. Auer BMX Alpe-Adria Cup and Slovenian BMX Cup was on high level throughout the categories and in many motos intense till the very last meters of the track.
Highlight of the race weekend in Ljubljana was of course Sunday's Championship/C1 race with many of the strong contenders from the biggest European races and candidates for Paris 2024 and future Olympic games. World and European U23 champion Malene Kejlstrup, racing for the Danish national team, came to Ljubljana as a strong favorite, but made a small surprise with entry for the Saturday race. She took 3rd in that first race, racing with men 15-16. On Sunday she got what she came for and won in all three motos for a safe victory, first one in Ljubljana for Malene.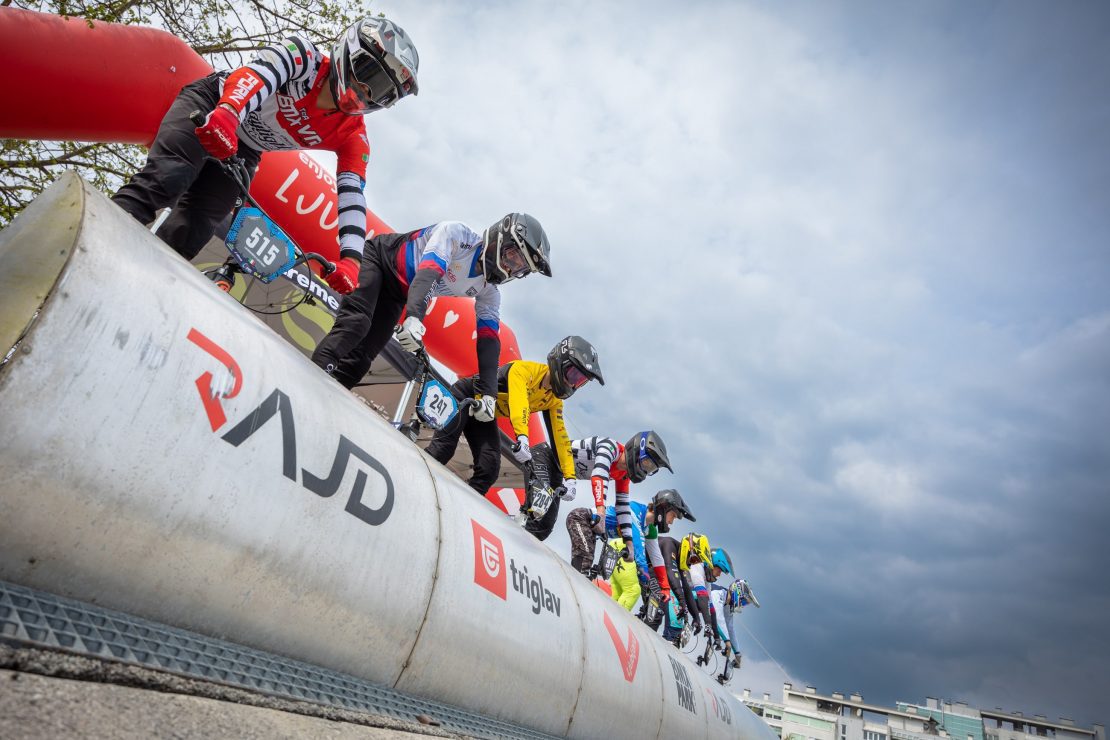 Men's race was won by Italian Martti Sciortino (BMX Ciclistica Olgiatese A.S.D.) who took two moto victories and one 4th place. 6-times Italian champ had a strong competition, with Dane Jakob Sardag and fellow Italian Marco Radaelli (Team BMX Garlate) taking second and third. Jakob won 2nd moto, which gave him the edge as both him and Marco finished the race with 8 points.
Extended track in BMX Park Ljubljana was a perfect venue for the first round of dr. Auer BMX Alpe-Adria Cup and Slovenian BMX Cup, with strongest and biggest competition to date. Slovenian riders have won 11-times and are making a step forward with each of the season, proving themselves also with top results in the European cup series.
6th edition of the BMX Race Ljubljana will take place in 2024 – on the same venue with date yet to be confirmed!
Main sponsor of the race is City of Ljubljana, other sponsors and partners are Zavarovalnica Triglav, Sinter, Unior, Factory Store, Bičikleto, Extreme Vital, Bikehanic, Casio, Lumar, Nutrispoint, Liquishot, media partner mtb.si and Slovenian cycling federation.
Videos
Race 1 / Saturday – race highlights: https://www.youtube.com/watch?v=Nt_c8ubckFQ
Race 2 / Sunday – full race: www.bmxraceljubljana.si
Photos: Grega Stopar