Scandinavians ahead of Italians on 2022 BMX Race Ljubljana
More than 150 riders from 10 countries, 2 days of racing and great performance from some of the top European competitors – many of them arriving straight from the last World Cup rounds in Colombia. The fastest riders of the day in the elite category were Danes Magnus Dyhre and Dorte Balle, junior category was won by Finn Max Mäenpaä. Slovenian riders won several junior categories!
Riders that were the fastest on the paper proved to be the fastest on the race. Dane Magnus Dyhre and Italians Marco Radaelli and Martti Sciortino each won one of the motos in the elite category, creating a lot of excitement for the finals. Magnus, overall winner of the U23 European Cup, came out the strongest, taking another victory for Denmark in Ljubljana. Marco was second, Martti – who won the 17+ race on Saturday – was third.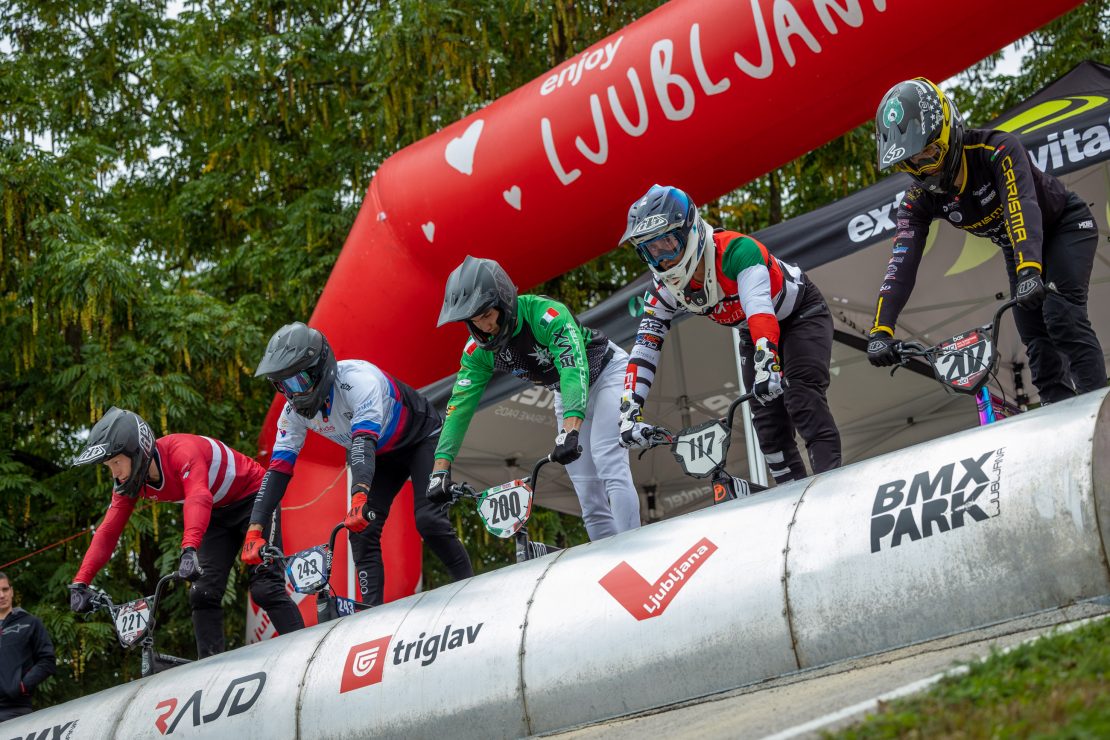 Magnus Dyhre after the race: "I came straight from Colombia and to a very different track that I'm used to. From the big track to the small track, so I had to adjust fast, but it was still very fun to race. It's good to ride different things. It was a good race with strong competition, so I had to work hard for victory."
Scandinavian domination continued in the women and junior category, racing together this time around. Dorte Balle was faster than her sister Rikke, the junior race was won by Finnish rider Max Mäenpäa.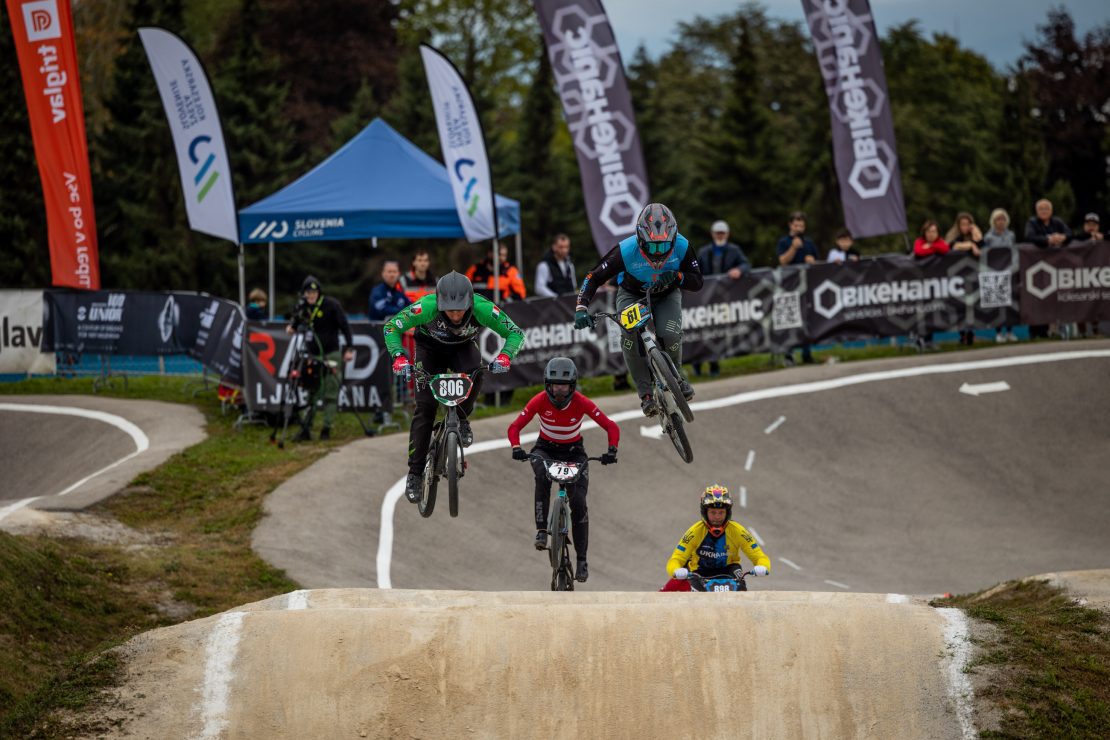 Slovenia doesn't have riders in the Champion category, but local riders still came on top on both days. Gaj Gorza and Tilen Frank made a strong stand on the 17+ race, taking 4th and 5th place on Sunday. Young riders did even better, some taking victories on both days, despite having a very strong competition – the race was also the final race of the Alpe-Adria BMX cup.
In total over 150 riders from Austria, Belgium, Denmark, Finland, Hungary, Italy, Germany, Slovakia, Ukraine and of course Slovenia came to race in Ljubljana, some of them with UCI points & Paris 2024 on their minds.
Main sponsor of the race is City of Ljubljana, big partners are Zavarovalnica Triglav, Unior, Sinter, Factory Store, Bičikleto, Extreme Vital, Nutrispoint, Liquishot, Bikehanic, media partner mtb.si and Slovenian cycling federation.
Links
Race website: www.bmxraceljubljana.si
Video highlights – race 1: https://www.youtube.com/watch?v=zJuwqwbTKtc
Full replay – race 2: https://www.youtube.com/watch?v=Ug3OkLWTDKE
Photos: Grega Stopar